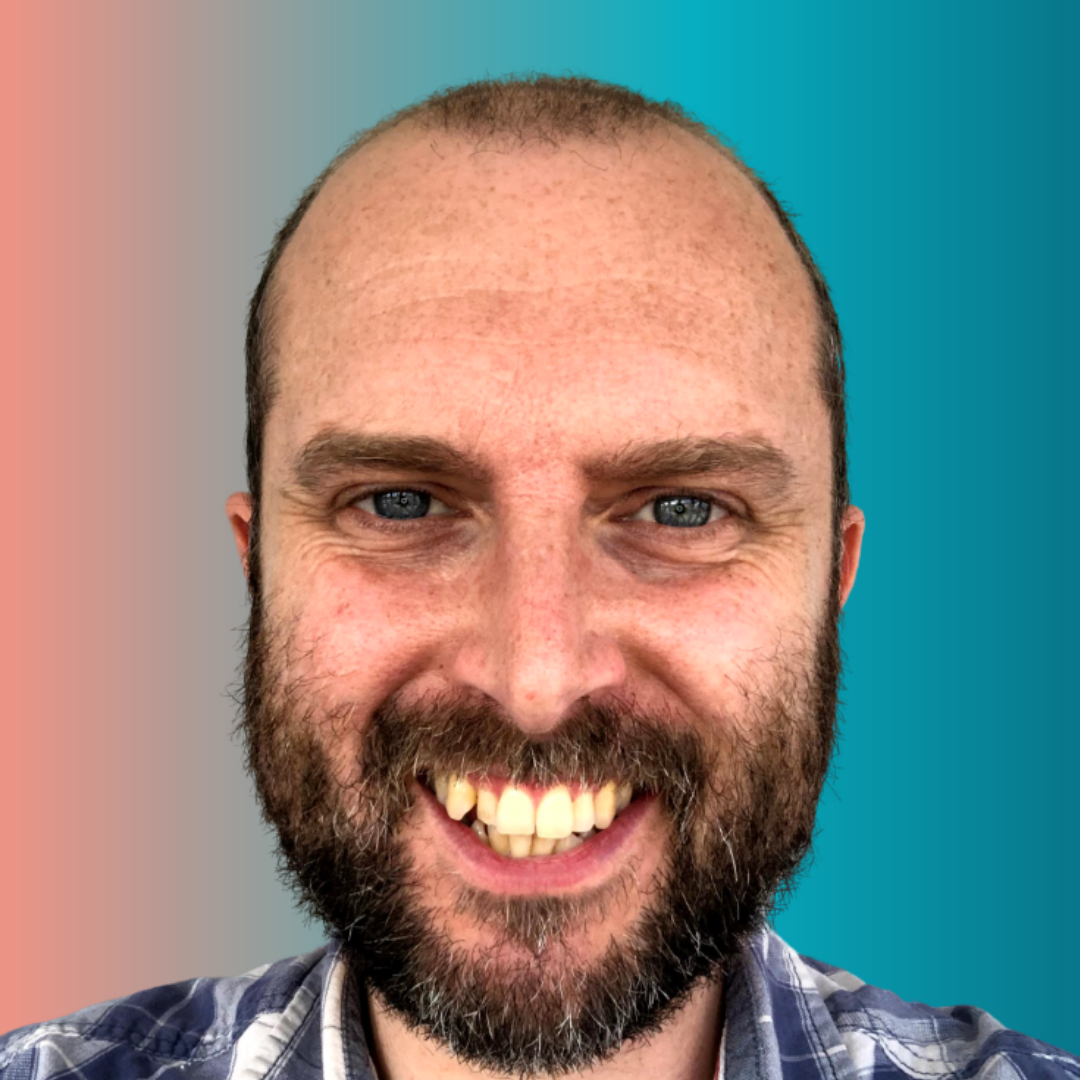 Nick Lockey
Product Strategist & UX Researcher
Key skills
Some of my favourite tools and techniques for strategy, user research
and content creation
My strategy work delivers on the key needs of the business, whilst ensuring the best possible experience for the people who'll actually use the product. I use a combination of techniques adapted from the worlds of business, technology, software, design and manufacturing.
Workshop facilitation
I run a wide variety of in-person and remote workshops, meetings and creative forums, for anyone from students to the C-Suite. I create bespoke workshops for specific projects too.
Remote collaboration
I have extensive experience in working remotely with creative teams and stakeholders. I also design custom remote workstreams for complex projects.
Ideation workshops
I help teams to generate, evaluate and refine ideas for any type of challenge. As a creative thinker, I'm in my element dreaming up new concepts from scratch too.
Value proposition design
Finding the right user value proposition is essential for great product design. I have a wide variety of tools and techniques that I can use to help clients to develop theirs.
Competitor analysis
A deep marketplace understanding is crucial for building true innovation. I can help clients to evaluate direct competitors, challengers, disruptors and 'wildcards' from outside of their sector.
Rapid prototyping
I can help you design, test and validate your business ideas at pace and with minimal risk. To do this, I use techniques borrowed from the world of design, manufacturing and tech.
Innovation training
I deliver a wide variety of workshops, lectures and collaborative projects to help clients master innovation skills. I am also informally mentoring several small businesses in UX and strategy.
Service design
Successful products are only half of the story. I help clients to ensure the wider customer experience does justice to the things we create. I also help businesses to shape the right organisational environment to deliver success.
Internet of Things
Product design isn't always just about digital. I also have some experience working in the consumer IoT space, using customer insights to drive both software and hardware development for agile product teams.
With a background spanning broadcast research, multiplatform media and product design, I've built up a wide and varied research portfolio. Currently operating within the world of user experience research (UXR), I use a mix of generative, evaluative, qualitative and quantitative methods, with a focus on user-centred design.
Requirements gathering & scoping
I work collaboratively with clients and creative teams to uncover business needs, define challenges, shape briefs and scope projects, all to deliver genuine impact.
Journey & experience mapping
I help bring clarity to the user experience by mapping user flows, journey stages and customer frictions, all based on robust insights and research.
Usability testing & online UX tests
Whether at the conceptual stage or post-launch, I use a variety of in-person and online evaluative tools to assess UX. These include both moderated and unmoderated techniques.
Customer interviews
I have extensive experience in running both in-person and remote user interviews. I particularly like the 'Jobs to be Done' (JTBD) methodology for its holistic insights.
Stakeholder interviews
I'm confident in liaising with stakeholders and subject matter experts from across the business to uncover key challenges. This could be anyone from product owners to C-Suite executives.
Field research
I love getting out of the office to observe user behaviour in their natural environments. Following ethnographic principles, my methods blend direct observation with contextual inquiry.
Desk research
I'm a seasoned researcher with extensive experience in finding, summarising and organising secondary research. this includes self-sourced and client-supplied material.
Survey design
I've worked on several projects where we've used surveys to bridge the gap between qualitative and quantitative research. Brevity, clarity and focus are all crucial here.
Basic wireframing
Although I'm not a visual designer, I'm able to produce lo-fi wireframes for UX testing and can work collaboratively with designers on more complex concepts and visuals.
Project synthesis
I'm experienced in distilling large amounts of varied data into actionable and impactful recommendations for clients. I use techniques such as affinity mapping, friction mapping and effort/impact analysis.
Analytics & monitoring
Whilst I'm not a data specialist, I have some basic experience of using platforms such as Google Analytics and Fullstory to monitor and report on user behaviour.
Segments & personas
Your audience is never 'everyone'. I believe that delivering the right value to the right people is essential for creating impactful products so I work to define customer segments and build personas through robust customer research.
Presentation & reporting
I've produced and presented research reports for a wide variety of clients, including C-Suite stakeholders. I prefer visual storytelling techniques and immersive playback sessions over dense documents and 'death by stats'.
Collaborative research
I'm a versatile researcher, comfortable working with a variety of teams and specialisms. I collaborate with designers, product managers, business consultants, marketing departments, engineers, account managers, executive leadership teams and more.
Solo research
As well as working collaboratively, I'm equally comfortable operating as a 'research team of one'. I'm able to effectively plan and execute end-to-end research projects and can juggle multiple, overlapping briefs.
As well as conducting research, I've also taken on an informal role as a Research Operations (ReOps) specialist within our agency, seeking to advance the ways we conduct research. ReOps is defined as:
"...the people, mechanisms, and strategies that set user research in motion. It provides the roles, tools and processes needed to support researchers in delivering and scaling the impact of the craft across an organisation."
Knowledge management strategy
I played a key role in our agency's knowledge management strategy, shaping how we gather, store, organise and share insights from our projects, both internally and with clients. This included our pivot to remote project work during Covid-19.
Workstream & template design
I've designed, tested and iterated a wide variety of integrated templates and workstreams, spanning platforms such as Miro, Dovetail, Google Workspace and Otter. These cover both in-person and remote work.
Research training & coaching
I rolled out research training across our agency through a combination of workshops, documentation and onboarding support. I've also delivered bespoke training for some of our clients and have delivered online webinars.
'Atomic research' repositories
I introduced atomic research methodology to the agency, setting up custom research repositories and tag libraries on Dovetail. These were extremely complex as they had to span multiple clients, projects and sectors.
Democratising research & insight sharing
I worked to develop a culture of open insight sharing within the agency, making research more freely accessible. This led to our client teams and new business teams using insights from our projects to shape our outreach strategy.
Research logistics
I've been actively involved in the more logistical side of research too (often working in close partnership with project managers). This has included participant recruitment, data protection and risk assessment.
Throughout my career, I've produced content for a variety of high-profile brands including the BBC, Channel 4, Sky Arts and Future Publishing. I've also built up considerable experience in lecturing, training and public speaking.
Content & copywriting
I have extensive experience in creating professional content and copy, spanning magazine articles, corporate blogs, branded social, website copy and learning design.
Social media
I've run social media accounts for leading broadcast brands including the BBC, Sky Arts and Channel 4. This included 'live blogging' real-world and televised events.
Video & audio scripts
I've created scripted content for broadcast media, games and corporate video. I have also overseen filming and voice-over recording sessions.
Immersive storytelling
I've authored several immersive and interactive fiction projects, with narratives combining social media, websites, blogs, theatrical productions and real-world events.
Public speaking
I've spoken at numerous conferences and events on themes including digital media production, innovation and career development. This included two appearances at South by Southwest Interactive (SXSWi). I've also chaired online panels and hosted webinars.
Training & lecturing
I've delivered lectures, workshops, and webinars for corporate clients, charities professional organisations and academic institutions. This has spanned themes such as innovation, research skills and digital media production.
Content population
As well as content production, I have also delivered content population strategies, templates and training. This included the management of a content roll-out across 19 luxury hotels for a global hospitality brand.
Content moderation
As part of Channel 4's Embarrassing Bodies content team, I performed real-time moderation of user-generated content and comments during live broadcast. The sensitive nature of the content required specialist legal and vulnerability training.
Pitching & proposals
I'm highly experienced at pitching ideas and proposals for lead generation, both in terms of creating the documents and presenting the concepts to stakeholders.